Would you like to go on a date with the Beautiful Pear shaped SSBBW Pear Bottom?
Could you handle an entire evening of dinner, dancing and just hanging out with that Sexy Goddess with that Big Sexy Ass? Would you like the opportunity to find out ?
Pear Bottom is looking for fun and excitement, and wants to find the ultimate date. Sponsored by Mercedesbbw.com. If you are the lucky winner your location is not a problem.
The DATE will take place on the day of *YOUR* choice . Any time from 9-01-2018 to 11-30-2018

BUT REMEMBER THE DEADLINE FOR ENTRY IS 9-01-2018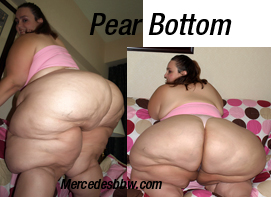 Contest rules
1. You must be over 18 years of age .
2. Send Via E-mail to "Mercedesbbw@gmail.com"a description of why you feel you're the ultimate date. This is a MEMBERS ONLY CONTEST, please include your USERNAME with the email. Pear Bottom herself will be reading EACH & EVERY entry . The lucky winner will be chosen on September 01, 2018 and notified Via private E-mail . So give yourself a reason to take a trip. ***Pear Bottom is waiting***.
3. You may send a photo if you like, although Pear Bottom is not superficial its the inner beauty that counts not the outer.
Be sure to add your name to the MAILING LIST to be informed first of the opportunity to win a date with Several of the Mercedesbbw Models!!!, appearances, goodies and freebies, there's always something going on at www.Mercedesbbw.com
Wishing you all the best of luck
Mercedesbbw.com" Do you wanna ride?